Service Repair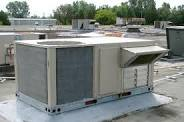 The Best HVAC Commercial has a full time commercial air conditioning and heating repair service department in the area. Our technicians are factory trained and certified to work on all packaged and built-up commercial heating and cooling systems. Our service vans are fully stocked and available 24 hours a day, 7 days a week. Call us now and we'll get a qualified technician to your home quickly.
Our Mechanical Safe-Guard Planned Service Programs are designed to protect the investment you have in your mechanical systems. No other company in the area commits more resources to training their employees and providing quality service to their clients.
If an HVAC equipment repair should ever be found cost prohibitive because of its age or poor efficiency, we offer equipment replacement and or upgrades for packaged and built-up HVAC systems.
Our factory trained technicians will get your HVAC systems up and running in no time. Our technician team is experienced in both small and large Heating, Ventilation, and Air Conditioning (HVAC) systems for our commercial and industrial clients.
Technology
Since our inception we have used technology to help respond faster and with greater accuracy to better serve the needs of our clients. We use an integrated system that links all aspects of our client's data on their service and installations together.
Some of the services we provide are:
Highest Quality HVAC service
24/7 hour emergency service
2 hour emergency response service
Mechanical Safe-Guard planned maintenance programs
Re-commissioning existing system installation
EPA certified trained technicians