High Efficiency Replacements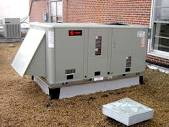 The Best HVAC Commercial is committed to being the areas leader in the repair, maintenance and installation of high efficiency packaged and built-up air conditioning and heating systems. We are also dedicated to high efficiency business practices - we take great steps to ensure that everything we do is GREEN focused for our business, our customers, our employees and the environment.
Our goals are simple:
Decrease our organizations immediate impact on air pollutions, solid waste and energy consumption
Increase employee and customer awareness of how our industry (HVAC) can impact the environment
Increase our own financial sustainability
We care greatly for our community. We understand that how we conduct ourselves as an organization impacts our employees, the community, the environment and our customers. We recognize our responsibility to practice and promote behaviors that support human, environmental and financial sustainability.
Interested in a high efficiency replacement estimate? Request a Quote.